The Federal Election will be held on Monday. MyCaribooNow reached out to each candidate in the Kamloops-Thompson-Cariboo riding for their responses to the following five questions:
Can you provide a brief bio of yourself and let us know why you are running and what is the most important issue(s) to you?
What is the best way to address a growing problem of social issues including homelessness, drug use, and the crime that sometimes results from it?
With record temperatures this year and wildfires again a major concern, how would you address climate change?
More healthcare workers are needed in Northern BC/Cariboo. What would you do to help and attract these kinds of professionals to your riding?
Any final thoughts that you would like to pass on to the voters?
Here are their answers to our questions starting with why they are running and what they consider to be the most important issues.
We reached out to People's Party of Canada candidate Corally Delwo, but have not yet received answers to the questions.
IN ALPHABETICAL ORDER (Last name):
Wayne Allan, Independent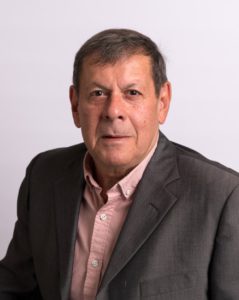 I'm 72 years old, I was born in British Columbia, my ancestral history goes back to Nootka Sound, my forefathers on the male side all came to British Columbia and basically pioneered this country, so I have a lot of roots here. I'm going to stand up for the people and do what I can for to support this country in this time of need. We need change, and we're not going to do it sitting it at home.
Frank Caputo, Conservative Party: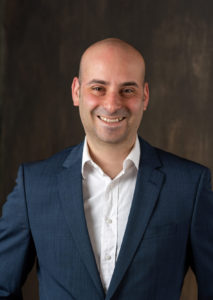 I grew up in the riding and am raising my family in Kamloops. I understand the challenges and opportunities we face and would bring a strong, fiscally-conservative voice to Parliament. My nine years as a Crown prosecutor and TRU instructor have prepared me to advocate for the hard-working people of Kamloops-Thompson-Cariboo. Over the past decade, I have supported former MP Cathy McLeod through my service on the Board of the local Conservative association. The most important issues facing our riding are jobs and the economy. The Conservatives are the only party that will secure the future, restore competence, transparency and accountability to government and ensure Canada is never unprepared for a crisis again.
Iain Currie, Green Party: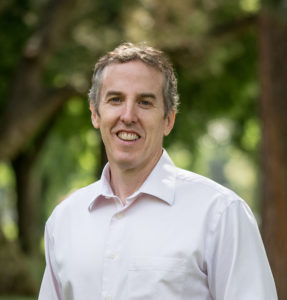 I am a father of three and a lawyer. I was born and raised in Kamloops and returned home after law school to serve my community as a prosecutor for nearly eighteen years. I am now in private practice. I ran for the Green Party in this riding in the 2019 federal election. I became a supporter of the Green Party many years ago when I learned the science of climate change, and I think that responding to this crisis is still the most important issue for the next government to tackle. Like the government's failure to respond adequately to the climate crisis, the challenges of COVID-19 and of our summer of extreme heat and horrible fires, have exposed the flaws in our political system. With the notable exception of the first few weeks of the pandemic, Parliament has devolved into a game of claiming credit and casting blame rather than a place for rational discussion of the way forward. The Green way is to find a non-partisan path, based on science, to long-term solutions to the difficult problems we face. Elected Greens are collaborative and willing to work across party lines to get things done. Unlike the major parties Green MPs are never required to vote the party line or take orders from our party leader. Instead, I will be free to represent your interests. I would be the strongest voice for positive change in this riding and for real action toward a better tomorrow.
Kamloops is my home.  My partner, Brandi, and I are raising our two small children here in the southern interior.  I have studied at the Harvard Law School and I have worked as a labourer, dishwasher and Zamboni driver. I work hard and I am committed to strengthening our economy and making life more affordable for everyone in our riding.
I am one of 35 candidates across Canada endorsed as an environmental leader by GreenPAC, a non-partisan organization dedicated to building a more sustainable society. I have also worked for years to advance reconciliation as a lawyer, advocate and political advisor.   I am proud to be Anishnaabe and I am focussed on improving the lives of Indigenous Peoples.
I am running because I want to leave a better country for my children and I believe we need to put communities first.  
Bob O'Brien, Independent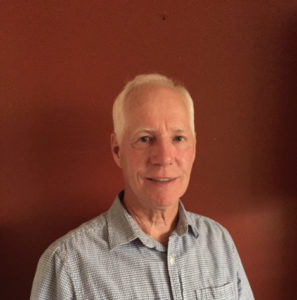 I've been in Kamloops since 1989, I'm a residential contractor and I've owned multiple bars and restaurants in town, so I would run those businesses and we would get them up and running and sell them and move on to something else.
The reason I'm running is because this country needs to be fixed. I think it's kind of broken. I was going over election promises from the last 20 years, and since way back when I can remember, I'm 65 now, and every election is like 'we need change and we need change' and every party has said that continuously and nothing's changed.
Bill Sundhu, New Democrat Party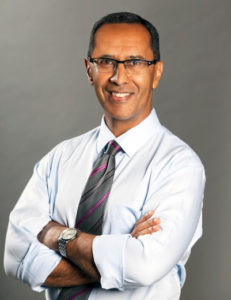 Bill Sundhu is an accomplished human rights lawyer and activist who has dedicated his life to fighting for the rights and dignity of others – here at home, nationally and international human rights law.
Bill has deep local roots in the riding and will be a champion for workers and families – for better incomes and jobs, health care and making life more affordable.
Bill's distinguished service is recognized with appointment to the UBC Board of Governors, Counsel to the International Criminal Court (the Hague), International Experts Panel Training Judges, Law Society of BC Tribunal, and service on various local, national, international human rights and community organizations.
2. What is the best way to address a growing problem of social issues including homelessness, drug use, and the crime that sometimes results from it?
Wayne Allan:
We need to provide something for these people, they're destitute, they're down and out. They didn't choose to go on the streets, I'm sure, unless it was drug-related, but they also need help. I think we need to start building greenhouses. The government needs to start redirecting their money and getting away from foreign affairs, which has been the problem with this problem in Canada all along. We're just draining the people's resources, and they can't do anything for themselves. We need greenhouses, we need sustainable energy, and I think we can get these people in small communities working centred around these greenhouses, and give them hope, give them training in agriculture and give them a purpose. They can give something back to the community, and in doing so reduce carbon tax and reduce the carbon footprint by growing everything at home. We shouldn't be transporting out of Mexico and California, and what happens if that border stops? What happens if we can't get supplies? We are stuck, we need to grow up, and start being self-sustainable.
Frank Caputo:
To address homelessness, Canada's Conservatives will invest $325 million over the next three years to create 1,000 residential drug treatment beds and build 50 recovery community centres across the country. As part of this, we will support innovative approaches to address mental health challenges and addiction, such as land-based treatment programs developed and managed by Indigenous communities.
Iain Currie:
The related issues of mental health, addiction and poverty are serious problems without easy solutions, but there are well-documented ways to improve the situation. Places that have pursued a "housing first" solutions have seen declines in drug use and crime and gains in employment and health outcomes. Countries that have decriminalized drugs have seen similar benefits. More importantly, decriminalization would save thousands of lives every year lost to the opioid crisis.
Jesse McCormick
I place my faith and confidence in the not-for-profit organizations serving our community.  Organizations such as the United Way, the Boys and Girls Club, Pit Stop and the ASK Wellness Society are working every day to build better opportunities for vulnerable communities in our riding.  We need to support these organizations, increase their resources and learn from their experiences.   We also need to invest in mental health services, programs to combat the opioid crisis and measures to address systemic inequalities such as racism, poverty, and homelessness.
We can build a stronger and more inclusive society.  We need to start with local solutions to local challenges.   If elected Member of Parliament, my role will be to advocate for the resources, policies and infrastructure necessary to help local organizations do what they do best – empower those in need to overcome the challenges they face.  
Bob O'Brien 
I think the best way to deal with it is to get the federal government, the elected Member of Parliament, the two elected MLA's for the area, the Mayor, and the TNRD, get all those people on board with one goal, and bring in community representatives. In Kamloops right now, there's a group that's addressing that from the crime angle and a group addressing it from the addictions matters angle, and then there's also mental health facilities that were taken away from the province here and they have concerns. From the federal government's point of view, if I was elected, I would get all those people together with the RCMP and try and find  something  to resolve it. My personal vision of it, which is just my personal vision is to buy up some property, or get the federal government to give some land available, and move all the addicted people out to a land that's their home, and give them housing, and give them responsibilities. Give them something to be proud of, and at the end of the day, hopefully that would be the next rehabilitation centre and help bring them, out of it. They would still need bus rides back and forth to town to take care  of what they need to do in town. You just have to get everyone together to work on it.
Bill Sundhu
I have worked for 37 years in the justice system as a lawyer and judge.  The "war on drugs" is a huge failure and has contributed to street crime and also massive money-laundering.  The opioid crisis is horrible – over 20,000 deaths in the last five years alone.  We'd declare a public health emergency, end the criminalization of simple possession and stigmatization of people who use drugs, expunge criminal records for personal possession, ensure low-barrier access of safe supply, expand harm reduction, treatment, and recovery services.  We are committed to fighting poverty and homelessness by building 500,000 affordable social housing units, skills and job training, and work toward a guaranteed liveable income for Canadians.
3.  With record temperatures this year and wildfires again a major concern, how would you address climate change?
Wayne Allan:
I keep telling the first thing we need to do is establish a water bomber factory in the Interior British Columbia. I'm sure there's people that will work with us. We did it in the Second World War where people rallied together and they were building parts in garages and doing everything that was possible to make the war effort happen, and we are at war today with the weather, and we need to address the issues. We need to change the way we build homes and everything, we should be going back to log homes, and we need to harness our passive solar energy.
Frank Caputo:
The Conservative plan for the environment includes meeting Paris 2030 targets, implementing personal carbon saving accounts and investing in remote sensing and other technology that will improve the early detection of wildfires and better predict fire behaviour.
Iain Currie:
The Green Party has a detailed platform to combat the climate crisis, but it starts with bringing people together. Fortunately all the major parties now recognize — to varying degrees — the requirement for action and the wisdom of putting a price on emissions. The basis for a non-partisan solution is there and we just have to have the political will to pursue it with urgency. We need more Greens in Parliament to push this perspective.
Jesse McCormick:
My family shared the experience of living through this wildfire season and we would like to extend our gratitude to everyone who was involved in responding to fires.   Climate change is the defining challenge of this generation and we need to move forward with concrete actions to reduce our emissions and transition to a low carbon economy.  I served as an advisor to the Minister of Environment and Climate Change and I am the only candidate in this riding that has been endorsed by GreenPAC for my environmental leadership.  I have also represented First Nations across the country in their efforts to protect the environment in the context major infrastructure projects.
I am proud of the Liberal record on climate change.  We have implemented carbon pricing, a clean fuel standard and made consideration of climate impacts mandatory in environmental assessment processes.   We have passed accountability legislation, set ambitious targets for emissions reductions and advanced Canada's first-ever national climate plan. We have much more to do and we have the plan and the experience to get the job done.
Bob O'Brien
I think that's two different issues, but it would wrap them together. Last 4 out of 5 years, one third from this country country's carbon emissions have come from out of control fires. So that's how climate change and fires relate in my mind, we're adding to climate change because were letting these fires go, or that they're out of control. the trees that are being burned, they're the ones that are supposed to be absorbing  the carbon, so that's a huge issue right there and that's one way of dealing with climate change is by controlling the wildfires. I've talked to ranchers, loggers, and the fire crews that were here, as well as ex-army people. What I envision is the army being retrained to fight fires. When we get hot spells and  thunderstorms, we're getting fires the next day, so we can predict the weather, we could have had the  troops standing by, when the fires started they could've helicoptered right in, put them out, and that would've kept it from becoming big fires which threatened big fires  that threatened all of our communities. The firefighters that were fighting fires, we could give them jobs starting in February doing  bushwhacking and controlling the fires by doing preventative maintenance.
Bill Sundhu
This summer wildfires raged across the province. It brought untold hardship on the people of Kamloops-Thompson-Cariboo. It's a summer that many of us will likely never forget. We've come through the 'heat dome' that saw the highest temperatures ever recorded in Canada in Lytton, followed by the destruction of 90% the Town of Lytton, the evacuation of over 1000 people living in nearby Indigenous communities and the decimation of their homes and communities.
 There's no question that human caused climate change is affecting us right now, and successive Liberal and Conservatives governments have continuously failed to address this crisis effectively and meaningfully. With the recent UN report warning an ever-worsening climate, we cannot afford to wait any longer to act.
The most effective way to prevent wild-fire seasons like what we are experiencing is to put in place a plan to support local businesses to get off fossil fuels, innovate and develop new climate mitigation and adaptation technologies, and make it possible for our communities to become carbon-free.
This requires urgent action on climate change.  New Democrats are committed to reduce emissions by 50% by 2030 and create good jobs in a clean economy for local workers and families. Our communities are stronger when we bring good paying jobs and invest in our greatest assets, our people. We can bring about the next generation of economic innovation, all we need is a government willing to make the critical investments our communities need and support our local businesses.
We are also committed to investing $3 billion over four years towards disaster relief and investing in building climate resilient infrastructure. We need to start building infrastructure that can withstand drastic weather events, like flooding and wildfires, as they become more frequent due to climate change
4.  More healthcare workers are needed in Northern BC/Cariboo.  What would you do to help and attract these kinds of professionals to your riding?
Wayne Allan:
I'd stop doing what they're doing right now, they're turning health care workers away, they're firing them, they're laying them off. I know one instance of one young lady who worked for a health care facility and she's been fired because she refused to be vaccinated. She's also been dropped from the curriculum to finish her program because of this. What is happening in Canada is wrong, and we need to correct it.
Frank Caputo:
Canada's Conservatives understand the importance of rural Canada and have seen how the current government has ignored rural Canadians. We will appoint a Minister of Rural Affairs to Cabinet. We will meet with premiers within the first 100 days of forming government to propose a new health agreement that will inject nearly $60 billion into our healthcare system over the next 10 years.
Iain Currie:
My wife is a doctor and has been involved in recruiting doctors and nurses to Kamloops. The key is to create a vibrant and healthy community, where young professionals want to settle and raise a family.
Jesse McCormick:
My partner, Brandi, is a local emergency physician serving Kamloops and Salmon Arm and we know the challenges of finding a doctor in rural communities.
A Liberal government will increase by 50% (from $40,000 to $60,000) the maximum debt relief that family doctors and health practitioners are eligible for under the Canada Student Loans forgiveness program. And, we will provide a one-time income tax deduction of up to $15,000 to help with the costs of setting up a practice.  These changes will help encourage medical professionals to move to rural areas and increase services for communities in need.
I would advise anyone concerned about rural medicine to vote against Conservative plans to transition to for-profit health care as those changes would pull doctors away from rural areas and into cities.
Bob O'Brien
What I think we should be doing is  giving out free post-secondary education. Someone that's got an education pays $240,000 over their lifetime more taxes than someone who doesn't get an education. The country, when someone gets educated makes $240,000 more,  so if the country paid the $50,000, the country actually profits $190,000 by giving out free education. This is the problem that it's such every election, you hear the same thing. We short medical people were short. Nurses were short trades. And what's happening is the older populations retiring. The only population is not there to replace them. So we don't have enough people graduating. And so that makes a problem with just not nurses and It means the problem all the way around with all the trades. Just like if we're a gift free education, the govern makes more money, the people get an education, and we have the people know we have an influx of professionals that can expand to the rural areas because not a lot of nurses and doctors want to live in the city, and there's a lot of farmers.
Bill Sundhu
Instead of making sure Canadians have better access to health care, Liberals and Conservatives have spent years cutting services Canadians need most.  With shortages in all health care occupations, we'd increase funding for training and improve credential standards to get more professionals and workers on the job.  We are committed to increase the federal contribution to health to 35%, which is what the provincial premiers want, and implement universal pharmacare  dental care and mental health care.  We will invest in the health care Canadians need and pay for it by closing the loopholes and fair taxation so the richest 1% pay their fair share.  The independent PBO says this will raise billions in revenue to support a caring society where no one is left behind.
5.  Any final thoughts that you would like to pass on to the voters?
Wayne Allan:
I would like the voters to stop and really think this time. We've block voted, we in the west really don't think that we have a choice, and we need to equalize that, we need to create districts across Canada that balance the scale of electoral districts. We need some governance and regulation to make sure that all the people are represented in Canada. We also need to change this government, we've been stuck with the representative democracy since 1900, and they've basically turned into a political party, and we need to get rid of it. I'm suggesting and I'm promoting a direct democracy where people elect people to directly represent them in government, with no parties, or no one else to answer to, all they are doing is answering to the people who elect them, and doing the job that people want them to do, and needs to be done. Through the independent candidate, I think this can be achieved.
Frank Caputo:
Additionally, we will tackle rural crime and ensure farm families feel safe. We will provide financial assistance to ensure that smaller regional airports remain open and that routes to remote and rural areas continue to operate. We will connect all of Canada to High-Speed Internet by 2025. As well, we will set aside a portion of federal infrastructure funds for projects in rural areas and ensure that Canada's tourism strategy supports rural tourism and encourages Canadians and visitors from around the world to explore remote parts of the country, including the hidden gems that are off the beaten path.
Iain Currie:
Canada's government can do better, but not if we keep voting for the status quo parties. The Liberals or Conservatives in power with the NDP sniping from the opposition benches has not produced real action on climate change and has resulted in growing inequality and a crisis of affordability. If you elect a Green MP you are sending the clearest possible message that you want something better.
Jesse McCormick:
On September 20, Canada will elect a Liberal or a Conservative government and we have the choice of sending a Liberal or a Conservative Member of Parliament to Ottawa.   Let my experience work for you.  I know how to turn your priorities into action and I am committed to putting communities first.  We need to keep moving forward on climate action, finish the fight against COVID-19 and strengthen our regional economy so we can build future for everyone.
Bob O'Brien:
I'm running as an independent, and there's a reason for that, and it's because what's happening now is we have four or five parties that go to Ottawa, and then they get there and they all have great ideas. They all have good intentions, great ideas, but they can't take a Green Party idea and using an a Liberal party platform because that was a Green Party idea, and right away they'll be slammed or doing that so they can't mix their ideas together. So I think until we can get rid of all the parties, we're going to constantly have this where there is no change., there is no progress, so I can just can just imagine if everyone went to Ottawa not representing a part of is representing themselves or their riding, then they could represent it their riding. And when they got the auto at that broke off into groups sections and say, okay, you do a climate change. I build houses so I would deal affordable housing, and the doctor would go and deal with health care, and if we broke off into those groups and just imagine how much quicker decisions to be made, and then how much easier we'd be able to bring all these ideas together. I really think if we keep voting for parties, parties kind of concerned of talking about parties and nothing riding. And so that'd be the message I leave is like, start taking independent candidates that don't represent a party to represent the riding.
Bill Sundhu:
There's so much at stake in this election – our economy, health care, environment, social justice, and the health of our democracy. As I'm talking with people in our communities, I'm getting a clear sense that they just don't think the Trudeau government (or the Conservatives) is working for them and their interests. And the pandemic has shown everyone that the economy isn't working for them – not when we see the ultra-rich making $78 billion in excess profits during the pandemic. During the pandemic! At a time when so many Canadians have lost jobs, lost homes, lost education opportunities, and are struggling to get by. People are looking for a leader nationally, and an MP here in our communities, who will put them first – who will fight for them. I want to join Jagmeet Singh to help turn things around and make life better for people. As a country, we have the talent, the commitment to hard work, and the wealth to do good things and have good lives. But we need to rebalance how our economy works so that it doesn't just benefit a few at the very top. We need an economy that works for everyone.  I have deep roots in this riding, the people of Kamloops Thompson-Cariboo are my family, my friends, and my community. It's time we had a voice for the many, and not just the few.  I couldn't be more proud to be part of this riding, my home, and I hope you'll do me the honour of being your voice in Ottawa.