The Cariboo Chilcotin Coast Tourism Association's application for funds through the Municipal and Regional District Tax (MRDT) program to support tourism recovery within the Cariboo Chilcotin Coast Region was approved.
Starting  May 1, 2018, the addition of a 3% tax on accommodations will take effect.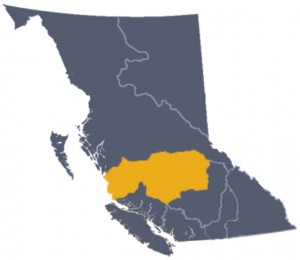 "It means that tourism accommodators eligible to collect a PST in our region will be able to collect an additional tax that returns to this region to market the area," says CCCTA CEO Amy Thacker.
"So it will provide a boost of about $1 million dollars annually in marketing funds available to promote our communities, our experiences, and corridors."
The additional funds will be managed by a local tourism industry marketing committee and it's expected the MRDT will be applicable until 2023.
"The MRDT is collected in every other region of the province except this one, and that is why our accommodators wanted to do the broader joint collection to level that playing field of voice and market," says Thacker.
"There was a lot of research done over 3 years leading up to this and comparatives across the province."
"If three percent is going to scare off visitors all of my operators would be full and the rest of the province would be having challenges because they're all collecting three percent or more as you know if you've been to Vancouver or Victoria lately."
The CCTA will be working with the Ministry of Finance to ensure accommodation providers (excluding Quesnel and Wells) are aware of how to properly collect and remit the tax.
"The majority of them are very much looking forward to them and are very positive," says Thacker.
"In order to collect the tax, the accommodators actually had to take a vote if this was something they wanted to do. So we have a very strong majority in the region that felt this area was under-represented in marketing funds and wanted to move forward on this."
The District of Wells according to Thacker is the only area in the region that has been collecting MRDT meaning that they are grandfathered in and will continue to collect for their community as they always have.
The City of Quesnel meanwhile chose municipally not to participate.
The approval of the MRDT funding follows last year's $200,000 investment announced by Minister Lisa Beare, Ministry Tourism, Arts, and Culture to encourage local British Columbians to book a vacation in the Cariboo Chilcotin Coast.
In anticipation of a successful MRDT application, the Cariboo Chilcotin Coast Tourism Association applied for cooperative funds under the Destination BC Open Pool competitive program and was awarded $225,000 for the coming fiscal year (April 1) to also fund marketing visitor experiences in the region.
Destination BC also invested an additional $400,000, increasing awareness of the fall and winter opportunities for travel and unique experiences in the Cariboo Chilcotin Coast. This support will continue with the spring Explore BC campaign, airing on Global TV.
The economic impact of the 2017 wildfires to the region estimated direct revenue losses to tourism-related businesses at $55 million dollars.