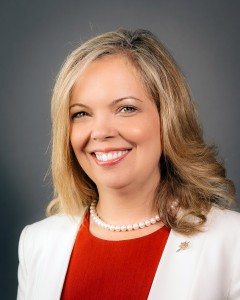 You can add Cariboo North MLA Coralee Oakes to the list of people who support the decision to go ahead with completing the construction of Site C.
She says it was a good decision for British Columbians…
"It's an opportunity for us to look at what is clean renewable energy for the next 100 years and you look at communities like the Cariboo that significantly benefited the last time that the dam was built. If you look at the pulp sector, you look at the manufacturing sector."
Oakes reminds people that the project was on time and on budget as of June and that it was the most studied project in BC's history.
She says Site C is also good news for companies like Barkerville Gold and NewGold that require energy.
Oakes says three phase power is desperately needed in the Wells corridor and would mean up to 2,600 jobs in the region.
The commitment to complete Site C was announced earlier this week with Premier John Horgan stating although it's clear that the project should never have been started, to cancel it would add billions to the province's debt.
"We will not ask British Columbians to take on $4 billion in debt with nothing in return for the people of this province and, even worse, with massive cuts to the services they count on," he said.
"The old government recklessly pushed Site C past the point of no return, committing billions of dollars to this project without appropriate planning and oversight. Our job now is to make the best of a bad deal and do everything possible to turn Site C into a positive contributor to our energy future."
(With files from George Henderson and Government of BC)