The North District RCMP are asking for the public's help in locating a car allegedly involved in a series of shootings at semi-tractor trailers along Highway 97 within the last 24 hours.
Since Friday night, Mounties have been receiving calls about commercial semi-trucks becoming targets from an unconfirmed weapon fired from a vehicle, where the suspect is aiming at the radiators.
Police are looking for they identify as: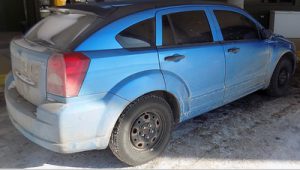 2009 Dodge Caliber
Dirty Blue
4 Doors
Ontario license plate: CAVM 918
Likely continuing southbound
Corporal Madonna Saunderson is urging truck drivers to report any suspicious damage caused by these incidents.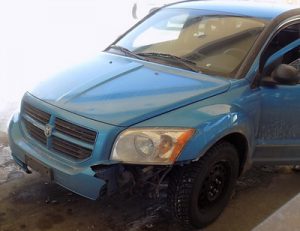 "Major crimes has the lead on this investigation and are working very diligently to establish and identify the person that is responsible for these shootings on these commercial vehicles."
Saunderson adds there have been no reported injuries at this time.
"The quicker we identify an individual and find this person, that certainly reduces and eliminate the risks for anymore tractor-trailer units out there. Police are working fast as I can."
She adds shots have been fired near places like Burns Lake, Houston, Vanderhoof, Clucuz Lake, Prince George, Quesnel, and 100 Mile House.
Anyone who sees this vehicle should not approach it or the person inside, but to call 9-1-1, their local RCMP detachment, or Crime-Stoppers at 1 (800) 222-8477.
(Files from Kyle Balzer with MYPRINCEGEORGENOW)