A warrant has now been issued for a 100 Mile House man reported as missing yesterday (Wednesday, May 8).
100 Mile RCMP say Shawn Taylor is wanted for kidnapping, assault with a weapon, uttering threats, robbery, and using an imitation firearm during an offence.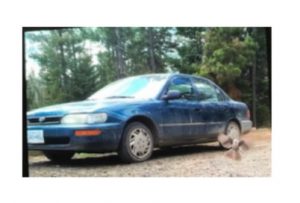 Taylor is described as:
• Caucasian male
• 42 years old
• 5' 9"
• 119 lbs
• Hair was Red and Purple but may now be brown
• Brown eyes
• Slim build
Taylor drives a 1994 blue/green Toyota Corolla 4 door. License plate GA646L
"If located, contact the RCMP or the police of jurisdiction in your area," RCMP said.
"Do not confront Taylor. He should be considered armed and dangerous."