An economic development project was officially launched for the Williams Lake area yesterday.
UNBC co-director of the Community Development Institute Marleen Morris says the project's community-based approach is what makes it different from other plans.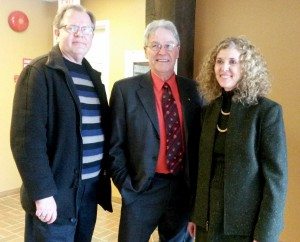 "Our approach is really focused on working with the people in the community, bringing them together, and moving the plans into action and implementation," she says.
"Our focus is not on a report, but actually creating opportunity and change."
The project which is a partnership effort between UNBC's Community Development Institute and the Central Cariboo Economic Development Corporation received funding from the Cariboo Chilcotin Beetle Action Coalition.
Morris says they will be seeking public input through a series of workshops and meetings over the next several months to look at opportunities for economic diversification before taking concrete action.
More information about the project is available at http://www.growingourfuturewl.com/