The Cariboo Regional District's Emergency Operations Centre has lifted the Evacuation Alert for the Twist Creek Area south of the community of Tatla.
It was issued back on September 23rd.
Other Alerts were also lifted today (September 27) for the Hell Raving Creek Area Southwest of Tatla Lake, it was issued also on September 23rd.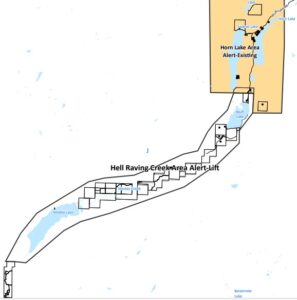 And the Horn Lake Area Alert, issued on September 18th was also lifted.
Gerald Pinchbeck, CRD Emergency Operations Centre Information Officer, said those alerts for 73 parcels covering over 13,000 hectares.
Pinckbeck added that they still have four Evacuation Alerts in place in the Gatcho Lake Area complex that includes the Gatcho Lake Area, Eliguk Lake Area 1 and 2, and the Blackwater Alexis Area and that impacts around 65,000 hectares.