A Quesnel resolutuion was given the thumbs up at the Union of BC Municipalities Convention in Vancouver.
City Councillor Laurey-Anne Roodenburg, a Past President of UBCM, says their resolution around the BC Affordable, Net Zero, Offsite Wood Housing Industrial Development piece, was one of the resolutions with some teeth to it.
"It's basically asking the government of BC to collaborate to establish offsite wood construction policy frameworks, and to help with the steadily growing demand for that type of housing.  That one passed quite easily, and I was impressed with that."
Roodenburg says the resolution came forward because of a presentation that was done at Council.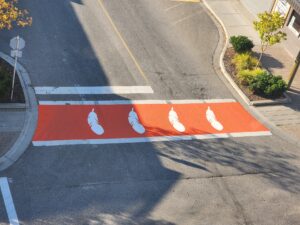 She says Quesnel had a chance to meet with the Ministry of Indigenous Relations at UBCM as well.
Roodenburg says it was more about an update about all of the projects that they have moving forward.
"Things like the Indigenous sidewalks that have just been painted, we talked about the partnership with the BC Winter Games that's coming up.
She says there wasn't any really big asks there, except for the fact if there is money that comes through for certain projects to let them know.
"Because these projects are always oversubsribed when it comes to grants.  So we just kind of wanted to let them know that we're trying to move forward with reconciliation manner and that opportunities for grants to help that is always welcome."
Roodenburg says they seemed to be very receptive.
"I saw a lot of head nodding and smiling.  I think they were impressed for a community our size, knowing where we're headed and how we're working, and even talking about things like our community forest and how that's involving more than one First Nation."
Roodenburg says they also talked about the proposed Indigenous Cultural Centre.
"We talked about the fact that because the grants are so over subscribed at both the provincial and level that I think both of those levels of government are going to have to step up their game. I actually said that, you need to step up your game when it comes to grants because they're so over subscribed."
She says that's because every community is trying so hard to figure out how to keep moving forward with reconciliation.
Roodenburg says this year's convention was very well attended.
She says they may have even been record numbers.