Handcrafted toys made from inmates at federal prisons within the Fraser Valley were once again delivered to First Nation families within the Cariboo just in time for Christmas.
Sarah Jackman, Executive Director of the Punky Lake Wilderness Camp Society says they had a phenomenal shipment of items from toys to hats and blankets.
"We had so many items built and made by the offenders in the institutions that are working with us, that we actually couldn't use it all this time. We ended up taking some of it back to our warehouse to deliver to the communities later in the year."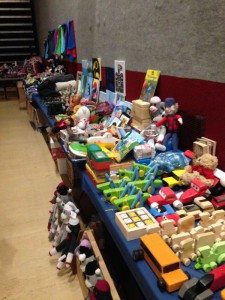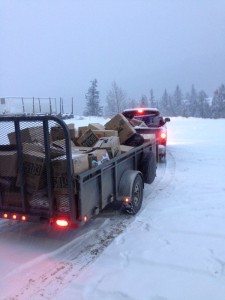 Jackman says this is the third year the Work2Give program has donated items.
"It fills their idle time," she says.
"There's a lot of idle time when you're in prison and with this program, they volunteer to participate and they start building toys and knitting hats and toques and donate them to our community."
"It gives them a real sense of connectivity, a sense of empathy. What's really exciting is that we're starting to see them mentor each other and teach each other how to do some of the construction, and then obviously the benefits on this side of things are fantastic for the community."
The items were shared with Tsilhqot'in community members at a giveaway and lunch in Williams Lake at the Gibraltar Room Friday.