Restaurants and small businesses across the province including Prince George are breathing a sigh of relief after a major announcement from Ottawa.
Yesterday (Thursday), Prime Minister Justin Trudeau announced a 12-month extension for small businesses to pay back emergency loans offered during the pandemic.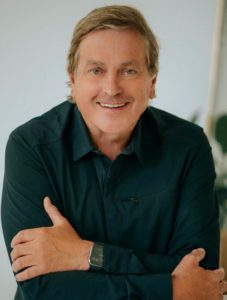 BC Restaurants and Food Services Association President, Ian Tostenson believes some lobbying from Victoria likely went a long way in making this possible.
"I know they went to bat for us. We asked them several times and they did so as much as we know this is a federal decision, I think there was a lot of pressure applied by our own premier and minister of small business."
"I haven't talked to a business that had $40,000 in the bank to pay back. To put it mildly, they were freaked out about how they were going to pay it. I think we were going to see a lot of businesses pack it in and say it is not worth it. So, I think this was a major, major announcement."
Tostenson added with some areas losing foot traffic and even their businesses to the wildfires, getting the extension was a must-have – especially in the Okanagan and Shuswap regions.
"There were businesses that were just killed tourism-wise that had no revenue. And so, they were not only having a hard time paying it back in the first place but now they had tourism dropped off to nothing and they are in really tough shape. I think this is great."
At first, the payments offered up to $40,000 to small businesses and non-profits that have experienced a loss of revenue due to COVID-19, with that amount later expanded to $60,000 in interest-free loans.
(With files by Brendan Pawliw-MyPGNow)