Earlier today (September 10th), the Honourable Gary Anandasangaree, Minister of Crown-Indigenous Relations delivered an apology to the Williams Lake First Nation (WLFN).
The apology is in regards to the historical wrongs committed by the Government of Canada for their acts towards WLFN, and their village site.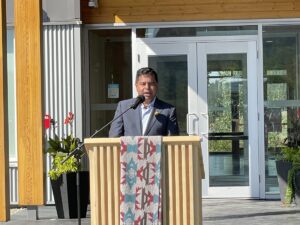 "The Government of Canada accepts responsibility for this historic injustice, and expresses its deepest regret and sincere apology to the people of Williams Lake First Nation, for the harms suffered by being unlawful and wrongfully dispossessed, and separated from the village." says Anandasangaree.
WLFN Chief Willie Sellars added that today is a historical day, not only for the WLFN, but also Canadians.
He mentioned about how proud their ancestors would be staring down at them, following through with holding the government accountable and seeing them step up.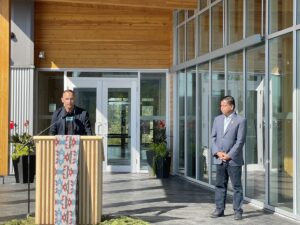 Anandasangaree ended his talk by saying he'll be walking away with a new sense of optimism as they move forward with reconciliation.