Duffers of all skill levels will be taking their best shots to raise money for Big Brothers and Big Sisters Quesnel.
"This Saturday it's our 17th Annual Golf for Kids Sake at the Quesnel Golf Course." Fundraising Coordinator Joanie Newman said.
Over the last ten years, Newman noted that they had raised over $65,000 with the money going towards in-school mentoring, traditional Quesnel Big Brothers and Big Sisters matches and group programs.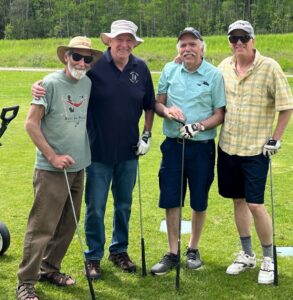 New to this year's event will be Score for Kids Sake .
Quesnel's Nate Proulex, goalie for the Rock Springs Prospectors of the United States Premier Hockey League, will be defending a net that the golfers will try to score on using a golf ball.
Newman said their Golf for Kids Sake gets bigger every time they hold it and this year's event has 19 teams taking part.