The Red Cross is looking for volunteers in Quesnel for their Health Equipment Loan Program (HELP).
HELP is a community based service that loans medical equipment, such as walkers, wheelchairs and more to those who've been recently injured, preparing to do surgery.
"The program is run primarily by volunteers, because they allow us to connect with so many people in the community, especially smaller communities." says Suzzette Byfield, Client Service Manager.
"It gives us capacity to be able to provide this service all across BC. They are a critical component of our service."
Byfield added that the volunteers range from students in the health care sector, to those who have used the service in the past.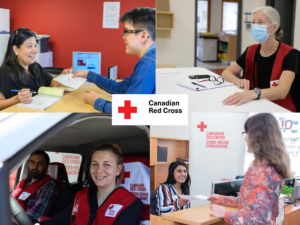 They encourage anyone who has time available and are able to join, to do so.
For more information on the HELP program, and how to volunteer, you can visit the Red Cross' website here.