Skies across Northern BC were filled with emerald green and many other colours in a spectacular northern lights display last night.
Residents in the Bulkley Valley and Lakes, the Cariboo, and Prince George shared their photos on social media.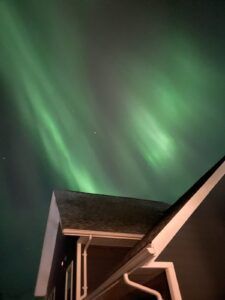 According to Aurora Forecast, the light show will also be visible this weekend if weather permits as the geomagnetic field is expected to be unsettled to major storm levels.
The site predicts tonight will be the strongest, with the lights also expected to occur on Sunday and Monday.
Environment Canada is calling for a few overnight clouds to cover the skies until Monday in Quesnel and Williams Lake, with 100 Mile House seeing clear skies overnight on Sunday.
– Files from Logan Flint, My Bulkley Lakes Now