Four Williams Lake organizations benefitted from the efforts of Operation RedNose this past holiday season.
Camp Likely, the U18 Female Rep Hockey team, Cariboo Youth Fiddlers Society, and Cariboo Chilcotin Gymnastics Association split almost $13 thousand.
Organizer Deborah Pickering said the groups were presented with cheques last (Wednesday) night on behalf of Community Policing and Operation RedNose.
"I still had some money coming in and a couple of bills to pay so we finally got our books balanced and cheques issued for the volunteers who worked so hard to make Operation RedNose a success in 2022. Each group received $3,230."
Pickering said in addition to the sizeable donations, she was also very pleased with how well their safe ride home program went and couldn't thank all the volunteers enough for making that possible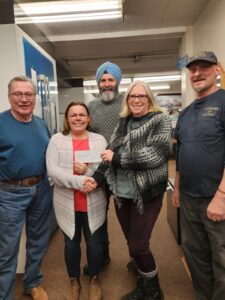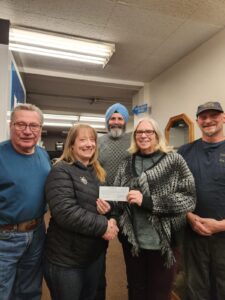 "We rely on the participating Youth Groups, the parents of the youth, to come together as they provide the volunteers that we need to provide the safe rides home throughout the holiday season. We also have several members of the community that love participating in Operation RedNose."
Pickering noted she's on the fence right now about returning as the Operation RedNose Organizer and thanked Dave Dickson for being such a great mentor to help her and the group have a successful campaign.