The newly named Quesnel Downtown RV Park & Campground, located at the old public works location on the Johnston Bridge Loop, is scheduled to open in May.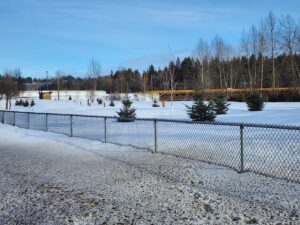 Recreation Manager Richard Gauthier went over a few of the details at last (Tuesday) night's City Council meeting.
"The campground will have 14-serviced RV sites, 3-unserviced RV sites, and 3-tent sites. The serviced sites will consist of water and electrical hookups, either 15 or 30 amp.  An unserviced site has no hookups but a flat pad for RV's, tent trailers, truck and campers.  A tent site will have no hookups but a grassy flat area designed for tents only."
Gauthier says amenities will include two lockable unisex washroom facilities, potable water and picnic tables for each campsite.
No campfires will be permitted but propane fires will be allowed.
Surge Security will operate the park.
"An employee for Surge Security will act as 'camp host' to manage, operate and maintain the property dealing with online registrations, administration, advertising/promotion/marketing, rules and policies as well as security."
Council also gave the first three readings to a fee structure.
"39 a night for a 30 Amp Serviced site, 35 a night for a 15 Amp Services site, 29 a night for an unserviced site, and 23 a night for a tent site."
The camp host will get 70 percent of the revenue collected and the city will get 30 percent.
Several details, such as how long people can stay, whether or not Wi-Fi will be provided, and if electricity use restrictions need to be in place still have to be ironed out.
Councillor Martin Runge was particularly interested in that last one.
"Having just looked at an electric vehicle, the options of that type 1, type 2 or 3 are there for all vehicles. They're in the trunk of your car, you plug in. Some of them will just take 40 hours to plug in and recharge, or 60 hours, and they will charge on 15 amps. You're in there for four days, your car is just plugged in. if you're looking for the cheapest route you're going to plug in, so maybe the easiest solution here is just in the policy to say you can't plug your cars in right now."