A Winter Storm Warning is in effect for Cariboo North including Quesnel.
Environment Canada issued it early this (January 31) morning as a long period of heavy snow will continue now through tomorrow for communities along Highway 97.
Bobby Sekhon Meteorologist for Environment Canada said this is due to a Pacific frontal system that has stalled over the BC Interior.
"We're seeing some potentially heavy snowfall from just North of Williams Lake and up to the North from there. We're looking at 30 to 40 Centimetres by tomorrow afternoon. Towards Quesnel, we'll probably see anywhere from 20 to 30 centimetres, probably closer to 30 but there could be other places that see higher amounts, 40 centimetres, in and around the Yellowhead area or even the Pine Pass area."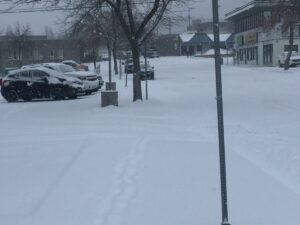 Environment Canada said this Winter Snowfall Warning is also in effect for the Northern Cariboo Mountains including Wells and Barkerville.
Sekhon recommended considering postponing non-essential travel until conditions improve as visibility may be suddenly reduced at times in heavy snow.