Five years after Ottawa legalized cannabis, the black market for it remains prevalent according to a new report from the federal Department of Public Safety.
The briefing states 33% of the market share in Canada is still being controlled by drug dealers.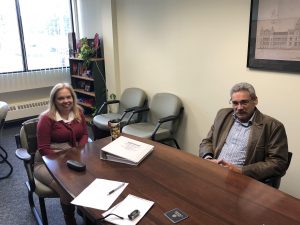 This is an issue of concern for Prince George-Mackenize Liberal MLA Mike Morris who told Vista Radio once cannabis got the rubber stamp to become legal, not enough steps were taken in our province to target illegal grow operations and retail shops.
"We are paying the price for that now. We are seeing a proliferation of illegal cannabis shops, particularly in First Nations properties throughout the Shuswap and Okanagan, which is problematic."
"That's one of the weaknesses organized crime groups in Eastern Canada and across the country will pray upon. It's communities and populations that are a little bit naive to how things operate in the world and they will take advantage of that and set up in those areas."
According to the report, drug dealers sell marijuana at a 55% discount compared to licensed retailers.
"Organized crime can undercut the government any day of the week. That's what they do, they sell volume and that is where they make up the difference in the money. Governments are always at odds and that is why they require such a large enforcement presence to ensure that doesn't happen," added Morris.
"And it's not only illegal cannabis, but it's also illegal tobacco products that have had a devastating impact on the tax governments collect."
Furthermore, BC will become the first province to decriminalize possession of small amounts of illicit drugs where Canadians 18 years of age and older will be able to possess up to a cumulative 2.5 grams of opioids, cocaine, methamphetamine, and MDMA within the province as of January 31st.
The province applied for an exemption under the Controlled Drugs and Substances Act in November 2021, with a threshold of 4.5 grams. However, Ottawa lowered the threshold citing feedback from law enforcement.
Even with decriminalization very much in motion, Morris believes the harms illicit substances have on people's physical well-being, even if it's a safe supply, needs to be publicized.
"Drugs are bad. I think that message has to get out there and it hasn't been properly articulated in the past number of years. There is no good outcome to safe supplies of drugs, cannabis, and those kinds of things. Those are all harmful things to administer into your body."
"I think we have to focus on the harm it is doing to our population both from a health and crime perspective," added Morris.
The BC Coroners Service confirmed to Vista Radio that its year-end illicit drug numbers for 2022 are expected to be released by the end of the month.
A link to the cannabis report can be found here.
(With files by Brendan Pawliw-MyPGNow)