Interior Health's New President and CEO plans to take additional time in reviewing the future of laundry services in Williams Lake and 100 Mile House.
Chris Mazurkewich, says the process has taken unfortunately longer than anticipated.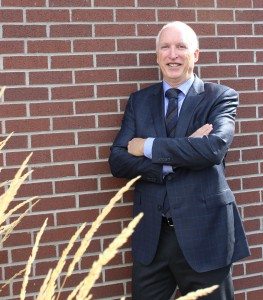 "As the new President and CEO of Interior Health, I plan to take additional time in reviewing the future of our laundry services.  Subsequently, a decision on the possibility of outsourcing the service will not occur until at least March 2016 when recommendations are presented to the IH Board of Directors for its consideration… I want to take the time to understand all of the complexities around this significant issue," he said.
"I know that this may be frustrating to many of those who are anticipating a decision soon, and I appreciate the impact on our staff for the length of this process."
Interior Health had announced last year they would seek bids from the private sector in the Lower Mainland or Alberta to take over all or part its laundry operations at 11 hospitals including Williams Lake and 100 Mile House due to the lack of provincial funds to improve laundry infrastructure.
In a press release, Hospital Employees' Union secretary-business manager Jennifer Whiteside said they are pleased that under new leadership Interior Health is taking a serious look at the plans for hospital laundries adding they have not seen any valid justification to forge ahead with contracting out the efficient, publicly delivered services.
Mazurkewich's announcement comes days following a damning review by Simon Fraser University economist Marvin Shaffer who reviewed two Interior Health documents obtained under the freedom of information media request.