Brandon Lindsay, a Quesnel Secondary Grad and former NAIT student, along with two other former NAIT students created a new life alert system.
It's called the Lassie 2.0, which can be activated by a service dog in the event of an emergency.
The system only has three components, being a wearable device with a large button, a vest worn by the service dog and a mobile app.
"The idea of Lassie 2.0 came to life due to one of our team members really liking animals and having experience working with them." says Brandon Lindsay, Team Member for the Project.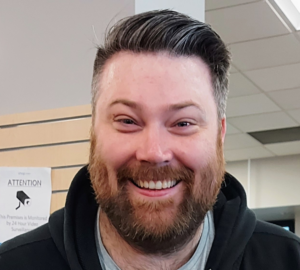 "After we did further research, we discovered that there was a need for service dog handlers to have a system in place to ensure their safety in times of emergencies. We decided to develop a life alert device that would work for handlers and their service dogs."
How it works is that if the person with the device falls, is in distress or is incapacitated, the service dog will push the button on the device. This allows for the mobile app to send a message to the person's emergency contact, and provide a GPS location. The dog's vest will also light up and a siren will play for anyone around that can help.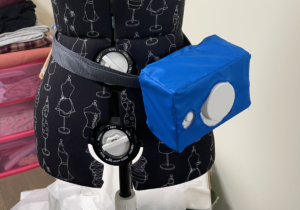 Lindsay added that service dogs would be trained to press the button. Similar to how they can already press elevator buttons, turning on and off the light, and more.
"Initially, I just thought of this as a fun and interesting project on which to end my schooling. But, the deeper that our team got into it, the more I felt that this project could do some good. That good may include bringing awareness about people who use service dogs and how to respond when they need help."
The project is also one of eight finalists named by ASET for the 2022 Capstone Project of the Year Award.