The Williams Lake Regional Airport will have a new snowblower for the upcoming winter season.
The new machine was given to the airport through a federal grant of $502,000 dollars from the Ministry of Transportation.
"This is really an opportunity, and a real gift to the community. Couldn't come at a better time, it's a $500,000 grant, which will replace the old snowblower and put a brand new snowblower up at the airport." says Scott Nelson, Williams Lake City Councillor.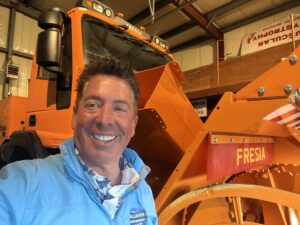 The previous snowblower that the airport had been using was 30 years old.
Beyond the new machinery, Nelson added that the City has other opportunities to lay out for the airport in the coming weeks. This involves putting in applications for grants, upgrading, and more.
"That's a regional airport. It's a major transportation hub for our community, so it's important."
The grant for the snowblower was given through the federal government's airports capital assistance fund.