Since 2013 the Cariboo Chilcotin Conservation Society has been offering a program to help others enjoy one of Canada's favourite pastimes.
Skates For All is underway once again and Program Coordinator Amandah Cullum said so far the amount of donations have been terrific.
"I we have right now 150 pairs of skates that are all over the office that I'm trying to organize and categorize and inventory. We wanted to get a head start on it this year while families are getting ready for hockey season and looking to see what doesn't fit their kids anymore, or what they have an excess or surplus of, and definitely get the word out there that we're collecting and getting them ready to get them out to the community."
Cullum noted that anyone who wants to donate their gently used child or adult skates can drop them off at three different locations in Williams Lake, Total Ice Training Centre, the Cariboo Memorial Complex and Delaineys Center.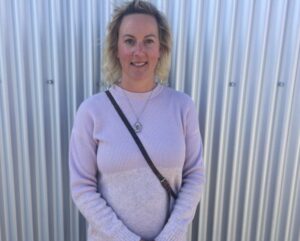 "We want those skates to be able to be reused and still have some skate life left in them. We are super grateful to have Caribou Ski Source for Sports take them, disinfect them for us, and sharpen them. As long as they are in good condition people can definitely use them for many more years to come," Cullum said.
Some of the skates the Cariboo Chilcotin Conservation Society has currently are in sizes all the way up from like toddler size 5-6 all the way up to men's size 11.
In addition to accepting hockey and figure skates for everyone in the community, Cullum had another idea for their distribution.
"If you have a community rink, like say out in Anahim Lake or the 50, and you want to have a few excess skates that are available to have on back up then come and see us as we have lots."
Cullum said anyone that would like a pair of skates can message them on face book and they will get back to you if they have that size of skates.
"We'll continue to accept donations all year long and if we can keep on filling our bins with skates then we can have a great inventory for next year too," Cullum said.