It was everything baby related at the Gibraltar room in Williams Lake Thursday afternoon as the 1st ever Baby Fest kicked off welcoming babies born within the last year.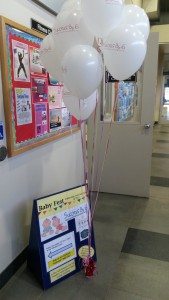 Mayor of Williams Lake, Walt Cobb who was in attendance says it looked great.
"I didn't know we had up to 300 and some children born at our hospital here every year," he said.
"They're not all from Williams Lake but I think this particularly is an excellent idea for different people around town to show what they have to offer for our kids and all the stuff the groups are doing to make sure Success 6 is successful and so we that can get an early start for our young ones."
The event which was organized by Success by 6 is anticipated to become an annually held event within the Lake City.