Williams Lake First Nation held a ceremony this morning prior to the groundworks to begin at the Boitanio Mall site.
It was held to honor the ancestors that were disturbed as part of the original Boitanio Mall construction back in 1974.
"Major projects are something that we need to continue to do and we need to continue to hold up. It's going to help bridge that gap in the healing of our Indigenous and non-Indigenous peoples of this Country." Williams Lake First Nation Chief Willie Sellars said, "Especially in an area that's so significant to the Williams Lake First Nation and the ancestors of the Secwepemc Nation because of what was uncovered here back in the early 70s. Starting with ceremony, holding up our culture, holding up our ancestors, the more we do that the quicker we're going to get to that reconciliation discussion that we continue to talk about as a country."
Sellars said WLFN wants to work together with their neighbors and this is something that needs to become the norm, especially on major projects, especially in areas of significance to the First Nations peoples of this region.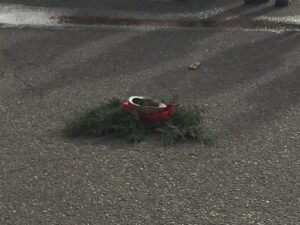 "And the more that we see it, the more that it becomes the norm, and the quicker that we're going to get to that balance that we want to see in our communities," Sellars added.
Janda Group has been working on renovating the Boitanio Mall in Williams Lake to provide 82 new rental units and 164 parking spaces.