Mounties in Quesnel now have their man.
Gerald MacLean, a fugitive who was the subject of a Canada Wide Warrant for the past six months, was arrested this (Thursday) morning in the South Hills area.
Corporal Dave Tyreman, with North District RCMP, says Quesnel RCMP were attending a call for service and while on scene noticed a suspicious man in the area.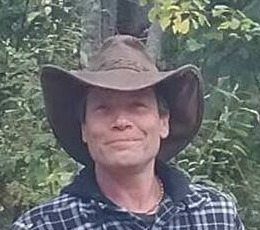 He says an officer made eye contact with this suspicious man and he then veered off into a wooded area just behind Cody Dale Road.
Tyreman says the officer felt that this guy matched the description of McLean so a perimeter was set up and extra resources were called in.
He says once everyone was in place the officers went into the wooded area and arrested McLean without incident.
Tyreman says he will likely be transported to Prince George and then onto Vancouver where he first left a halfway house back in May.
Quesnel RCMP are now investigating other break-ins that they believe McLean may have been involved in, including one in this same area from earlier this morning.