Quesnel RCMP confirm that there has been another sighting of a parole violator who is said to be a high-risk sex offender.
46-year old Gerald McLean, wanted on a Canada Wide Warrant, was seen in Quesnel on Monday (Nov 2) morning near Walmart.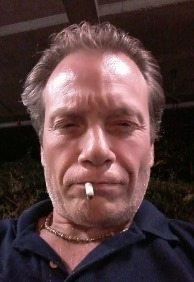 McLean is now clean shaven compared to a  photo RCMP had issued back in July.
This is the 2nd time he has been sighted since the warrant for his arrest was issued.
The other was back on August 5th in the Bouchie Lake area.
This was apparently the third time that Mclean has not returned to his Vancouver halfway house.
He was convicted of sexually assaulting a child in 2000 and a teenager in 1995.
RCMP say anyone who sees him should not approach him and instead call 9-1-1.