A Williams Lake resident won a home away from home.
Connie Thompson was awarded the 87th annual Pacific National Exhibition prize home valued at one point eight million dollars.
Thompson talked about how she found out that she was the big winner.
"I knew it was going to be on the six o'clock news so I put the news on and finished up my dishes and I sat down and I drew my numbers up on my email and I was sitting there watching and they drew my numbers. They said they better answer the phone, and then the phone was ringing, and I couldn't mute the tv, it was crazy".
Thompson said her daughter was in the kitchen at that time and I said I won, and she's like that's not the voice of somebody that's won, and I'm like, no, I friggin won.
Thompson noted that the next thing she'll be doing is going to Surrey and have a look at it and then figure out things from there.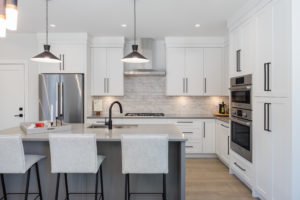 The home is 3,600 square feet spanning 3 levels and features a spacious home gym, media room, furniture throughout as well as appliances.
This year more than 733,000 tickets were sold.
Thompson added that her phone blew up last night, all night, from people giving her a call to congratulate her.