It's a complete turnaround for one of two downtown buildings in Williams Lake which have both been the scenes of criminal activity and fires.
Mayor Walt Cobb shares with us what work is currently underway at the Williams Inn, which opened a western themed bar and restaurant last week.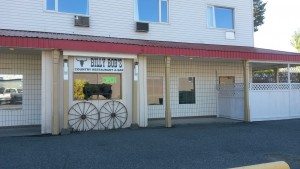 "Well they got some clean-up done, they still have some more to do but they do have the bar open. I understand they have a food primary license so their kitchen is up and running," he said.
"I don't know how busy they have been or anything yet, but they are in the process of upgrading. They are hoping to get the hotel open soon."
On Wednesday afternoon we spoke with the Manager of the restaurant and bar which has been named Billy Bob's.
She says renovations have been completed on the first floor and that work is continuing on the second floor.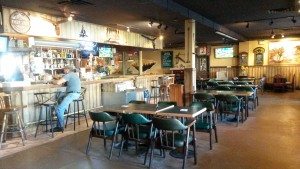 She goes on to say that although the restaurant hasn't been that busy she is hoping that things will eventually pick up and that through their license they can stay open until midnight but have been closing around 7 pm or 8.
The Slumber Lodge meanwhile which received remedial action order for demolition has until next month to meet some of the City's criteria says, Cobb.
"They have to have the power turned back so the place can be habited or co-habited, so they have to have a certain amount of work done by November 1st or the process carries on."
City Council had unanimously voted on a remedial action order in June.