Over the last number of weeks, 12 quality bicycles have been reported stolen say Williams Lake RCMP who believe that there may be even more although they have not been reported.
RCMP say a number of ATV's have also been reported stolen and on very regular bases, vehicles are entered and property is stolen… This can range from wallets, purses, sunglasses, GPS and other items.
The NORCO bicycle shown in this photograph was stolen on July 26th from a local property in Williams Lake.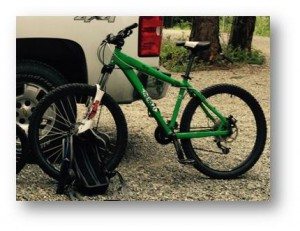 The RCMP would like to encourage Williams Lake residents to share this information with your family and friends with the hopes of eliminating this type of crime.
People are encouraged to lock their vehicles and buildings on their property and record serial numbers and leave nothing of value in their vehicle.
Police say should you see a crime occurring or suspicious people in your neighborhoods that normally are not there to contact them immediately.
Anyone with further information is asked to contact Williams Lake RCMP or Crimestoppers.