A Quesnel non-profit society that assists animals during personal and large scale emergencies or disasters, got some assistance of their own.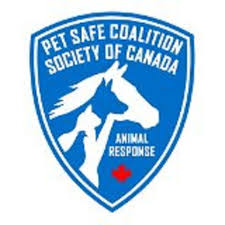 Thanks to a $20,000 grant from the Quesnel Community Foundation along with a $10,000 from Quesnel rotary, the Pet Safe Coalition Society will be able to purchase a much needed mobile office-intake trailer.
"When we are mobilized for a large scale emergency like we've had the last two years with the fires, with that trailer it's going to be an intake area," said director Willow Eyford.
"It's going to be an enclosed area for providing treatment for animals or an isolation area if necessary."
Eyford added this mobile Office-Intake trailer has been on their wish list for some time
"For years we never thought it would be a reality," she said.
"But now that we have that it just adds to our ability to be mobile because as we know a disaster can strike anywhere at any time and we need to be able to set up a shelter at any location and not be stuck at any one spot".
Eyford hopes this much-needed trailer will be fully functional and equipped by this year's fire season.