Avalanche Canada has issued a special public avalanche warning effective immediately for recreational backcountry users.
Senior Avalanche Forecaster, Grant Helgeson says the sudden warming is de-stabilizing the upper part of the snowpack that's driving an avalanche cycle across the Province.
Another factor for the warning is no night time cooling.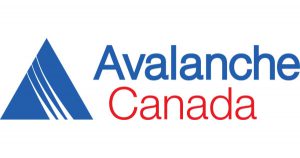 "Usually this time of year the mountains get very cold at night," he says.
"They might get warm during the day, but at night they freeze, they reset, and that resets the day which lets us safely manage our time and avalanche training, but this is different because it's not resetting at night, there's no overnight refreeze in sight. We're not looking at any kind of refreeze of the mountains even at the very highest elevations."
Helgeson says this will weaken the snowpack on all aspects, increasing the possibility of large natural avalanches and that now is really the time to avoid the backcountry.
In his 13-years with Avalanche Canada, Helgeson says he hasn't seen anything like this before.
"This is unusual, it's unusual to see it this early, it's unusual to see this many nights without an overnight refreeze," he says.
"This doesn't typically happen until much, much later in the season. I'm not sure what's driving it but the fact of the matter is to deal as it comes right now, and so we really need to think about avoiding the backcountry until we start to get a good overnight refreeze again."