A Quesnel man has been elected to the Canadian Home Builders' Association of BC's Board of Directors.
Joe Hart, an owner of Icon Homes, is the new 1st Vice President.
Here, Hart explains why he's doing it…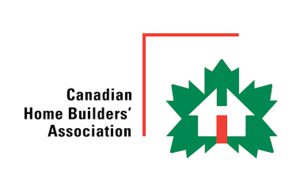 "The reason I've been involved all along is just so we have a voice and an advocate from the north to speak to the issues that we have on all sorts of levels, between building code issues and regional issues dealing with BC Housing and various factions," he says.
"I've sort of taken that on trying to be a bit of a squeaky wheel because they keep coming up with rules and regulations that deal with all of us, but they don't really take into account where we actually are up here."
Hart says a lot of the policy and procedures seem to come out of the Lower Mainland so he feels that it's important to have someone to explain how things are sometimes different in the north.
He says one example is a new requirement for license builders to do continuing education to maintain their license…
"There is a requirement now for example for license builders, we have to do continuing education to maintain our licence, and it's really easy for the guys down on the Lower Mainland because there are courses all over the place all the time," Hart says.
"And I've been a voice on that front for about ten years making sure that we have access to courses that are required and exams, and all that sort of thing."
Hart says the government is also leading towards a new building code, called a step code, that will require all new homes by 2032 to step five homes…
"There are five steps, obviously from one to five, one being marginally better than basic building code up to step five, which is a pretty high-performance home. And at this point, even though they've set the metrics and the parameters for achieving these various steps, the highest level, step five, is almost impossible for us to get to here in the north," he says.
"So I have been working with the Step Code Council and also on the technical research committee for the Canadian Home Builders Association, working with them to try and figure out what they have to do to make it attainable."
Hart says that high-performance home is almost impossible to get here in the north, mainly due to the differences in the two climates.
He says he is in the process of building a net zero house out on the Blackwater Road and right now he can only get to step four.
The Canadian Home Builders' Association is the voice of Canada's residential construction industry.