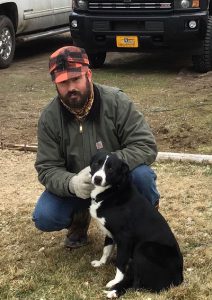 RCMP are continuing their investigation into the disappearance of Ben Tyner and are now seeking dash cam or other video footage of the Merritt area from the weekend of January 26th and 27th.
"Investigators have been in the southeast district since his disappearance and are trying to follow up on all investigative avenues and this is one of the investigative avenues that we have not yet explored," said BC RCMP media relations officer, Sgt. Janelle Shoihet.
Tyner was reported missing to Merritt RCMP on Jan. 28 when his rider-less horse was discovered on a logging road off Highway 97 near Winnie Flats.
All efforts including Search and Rescue, Air Services, Police Dog Services, and volunteers combing the area on foot and in vehicles have been unsuccessful in locating Tyner.
"Don't rely on your determination. Anything could be of use to us at this point," Shoihet said.
"So we really want to have if you have dash cam or other video surveillance from January 26th or 27th or even the evening of the 25th that you haven't already reported to police if you could get in touch with the Southeast District Major Crime Unit."