A gambling operation on Facebook called 'Nuggets for Nickels' in Williams Lake has ceased operations after the Province told the individuals operating it that it was illegal.
The Ministry of Attorney General said the Gaming Policing and Enforcement Branch (GPEB) became aware of an illegal online gambling operation based out of Williams Lake on Nov. 8 and opened a preliminary investigation.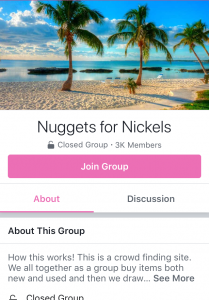 Two GPEB investigators attended the residence of the individuals managing the operation on Wednesday, Nov. 21 and advised them the operation was illegal.
"The individuals cooperated with investigators, and the GPEB is satisfied they have ceased operations," the Ministry stated.
"These individuals notified their social media followers that their operation was illegal and have ceased their operation."
Under the Criminal Code, only the government of a province or an agent of the province such as a Crown Corporation-the British Columbia Lottery Corporation (BCLC) is permitted to conduct and manage commercial and online gambling.
"Gambling websites that are not regulated by GPEB pose risks to British Columbians, such as potential fraud or cheating, access by minors, lack of responsible gambling features, and potential risk of money laundering," the Ministry said.
As well as being responsible for regulating and maintaining the overall integrity of gambling in BC, the GPEB is responsible for licensing charitable gambling event licenses including raffles, bingos, poker, social occasion casinos, and wheels of fortune.