Seven Cariboo lakes were monitored this summer for an invasive mussel species that would prove devastating to water quality and biodiversity.
26 samples were conducted over the course of early July until October from Chimney Lake, Williams Lake, Lac la Hache, Bridge Lake, Green Lake, Dragon Lake, and Sheridan Lake for zebra and quagga mussels.
"They don't exist here in British Columbia and we don't want them because once they get in they actually destroy our natural ecosystems in our lakes and streams," said Gail Wallin, Executive Director for the Invasive Species Council of British Columbia.
"So we're doing work in partnership with others to make sure that we don't have them here which has so far proved out to be really good news."
The samples from the Cariboo lakes that see high traffic from boaters revealed no detection of zebra and quagga mussels that were discovered in 1988 in the Great Lakes and have quickly spread by 'hitching a ride' on watercraft across North America.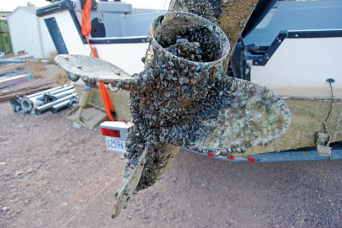 If discovered in BC, it's believed zebra and quagga mussels could cost the economy $43 million dollars annually in maintenance alone.
"It's our first time being involved this summer to start lakeshore monitoring in the Cariboo, and we're hoping that over the next decade we have no signs of invasive mussels," Wallin said.
"If we do there will be a lot of action the provincial governments will need to take immediately to protect our lakes."
The monitoring of lakes for zebra and quagga mussels according to Wallin can be done quite easily with a substrate monitor that can be built with pipes and nets.
"The trick is you have to get the samples analyzed and that's where the cost comes in," Wallin explained.
"The other thing that every one of us can do is we can make sure that our boats and our fishing equipment and our ski-doos are all cleaned, drained, and dry before we move to one lake to the next because that's how we move around invasive species whether they're mussels or milfoil."
"We can all take a part in protecting our lakes."