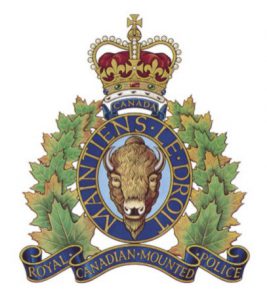 Update: RCMP in Williams Lake will be recommending charges against an impaired driver following a motor vehicle incident Wednesday afternoon near Marie Sharpe Elementary.
Police were called to the incident that the fire department was attending on 3rd Avenue North near Comer Street at 12:27 p.m.
"A northbound car had hit a parked SUV and then crashed into the curb on the sidewalk," Cst. Colin Champagne said in a release.
"Officers detained the driver on the scene and an impaired investigation showed that alcohol was a factor."
The driver was transported to Cariboo Memorial Hospital with undetermined injuries.
Original Article: Impairment is suspected in a motor vehicle incident Wednesday afternoon on Third Avenue adjacent to Marie Sharpe Elementary in Williams Lake.
RCMP confirm at this time that it appears the driver ran into a parked vehicle.
It is unclear if the driver sustained any injuries.
Both the Williams Lake Fire Department and BC Emergency Health Services attended.
Police continue to investigate.
My Cariboo Now will update this story should further details become available.