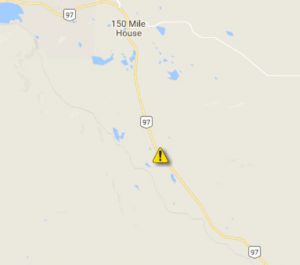 Debris was scattered on Highway 97 approximately 20 km south of Williams Lake Friday afternoon after it is believed a trailer got loose from its' towing vehicle.
Williams Lake RCMP Staff Sgt. Del Byron says that 8 people were involved.
"There were no injuries," he says.
A station listener said at 4:15 pm that traffic was quite backed up and moving slowly.
For the latest road conditions check Drive BC.