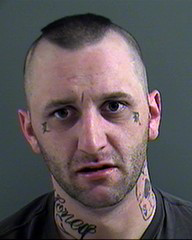 A Quesnel man, a suspect in a shooting incident in Prince George, has been ordered to stand trial.
31-year-old Cody Lorntsten is due back in Supreme Court on July 9th.
He's facing numerous charges including Discharging a Firearm with Intent to Wound or Disfigure, Aggravated Assault, Use of a Firearm in the Commission of an Offence and Unlawfully Discharging a Firearm.
Prince George RCMP say they received multiple reports of shots fired in the 2000 block of Tamarack Street at around 3 a.m. back on October 22nd of 2017.
Police say the evidence gathered during the investigation led them to believe that two individuals exchanged gunfire outside a residence.
It is believed that one person was injured.
A 20-year-old Prince George man was arrested that evening and charged with Attempted Murder.
A warrant was issued for the arrest of Lorntsten and he was taken into custody on November 1st on Roddis Drive in Quesnel.