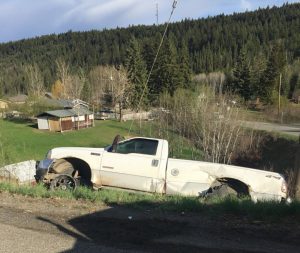 Three suspects were arrested late Friday afternoon after Williams Lake RCMP did a pit maneuver at Highway 97 and Pine Valley Rd.
Staff Sgt. Del Byron confirms that two men and one female were arrested in the Ford pickup that was reported stolen out of Prince George a couple of days ago.
"The matter is under investigation," he said.
Police are not releasing any further details at this time.