Lake city residents and businesses banded together this month to show their support for the Humboldt Broncos.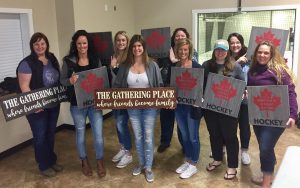 Leslea Destree says that her daughter, her husband, and herself wanted to do something.
She says that as she does wood sign making and has done a couple of fundraisers before, she knew that her husband could cut the wood.
"It just snowballed from there with. I went to a few businesses that were definitely more than willing to help us out with Windsor Plywood donating all of the wood, Schick Works helping with the stencils, and then the Credit Union ended up paying for all of the other supplies."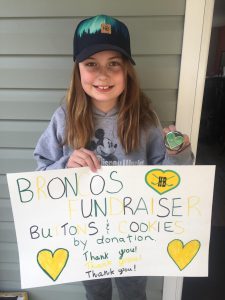 Destree adds that Rhoda Fuller from Rhoda Sweet Delights donated her time and cookies to go towards sales by donation, and Do More Promotional with Nancy Dron who has strong ties to Humboldt and Saskatchewan was more than willing to make and donate buttons.
A total of $2,000 was through the fundraiser held April 21.
"I had 28 ladies and 3 girls do the sign making class. My friend Kayla Lucas and I were spearheading this, and her and her husband donated the upstairs of Total Ice which worked out perfect because there was three spring hockey practices going on," says Destree.
The crash had claimed the lives of 16 players and staff.
A Go Fund Me campaign that had closed earlier this month raised more than $15 million dollars.