Enbridge Inc. will be doing some maintenance on their natural gas pipeline system that will involve construction work in the Lac La Hache area.
"What we'll be doing is replacing approximately 2 kilometers of 30-inch natural gas pipeline," says spokesperson Jesse Semko.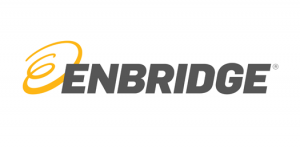 "We'll be doing work-related activities between March to October of this year, and the actual construction activity should occur between the summer and fall of this year."
Enbridge according to Semko has 2 natural gas pipelines that run through the Lac La Hache area-one at 36 inches and the other at 30 inches. The natural gas transmission system was acquired by Enbridge from Spectra Energy in February 2017.
A public open house on the maintenance work was held in the community Thursday.
"Usually when we do work in the community we like to do hold an open-house just so everyone is aware of what is happening so when they start to see bulldozers and other heavy equipment roll up onto site and construction activity they are aware of what is happening," says Semko.
"We usually do that in conjunction with a few things like a mail out where people get a project fact sheet."