A raffle, games, and homemade baking are all part of a fundraiser this weekend in Williams Lake that will go to a not-for-profit animal rescue that also provides pet food to low-income families.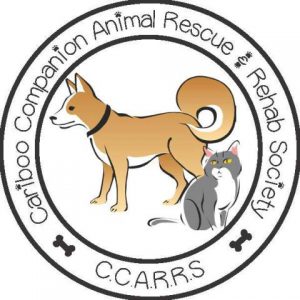 The Cariboo Companion Animal Rescue and Rehab Society (CCARRS) is currently looking to offset their biggest expense-a more than $5,000 veterinary bill.
"That is our struggle every day," said CCARRS.
"We had a mom who was recently that was surrendered while she was pregnant and she went into labor and had her babies, and a few days later she ended up with an infected uterus. Her bill alone was $700."
CCARRS notes that there is also still ongoing relief from the 2017 fires.
"Our last fire cats just got adopted, but lots of them had medical needs, lots of them had some behavioral needs left over from being so stressed."
The fundraising bakes takes place Saturday and Sunday at Bosley's.
There will also be a hot dog sale following with the drawing of prizes on April 29 from 11am-3pm.
"We're really hoping this fundraiser will help…This is the fundraiser that last year we made $11,000, and this year donations are only $1,900," said CCARRS.
CCARRS since being co-founded in 2010 by Jan Laurin who been helping animals most of her life, has provided rescue, rehabilitation, and veterinary care to more than 500 dogs and over 900 cats.