The 100 Mile House Wranglers invites the community to gather at the South Cariboo Rec Centre tonight to share thoughts, prayers, and support in light of the Humboldt Broncos tragedy.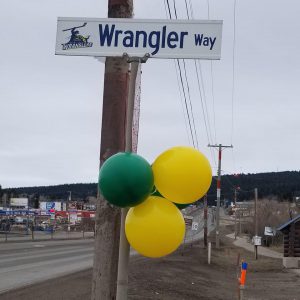 "We thought it would be a great way to end Jersey Day to have this happen. So we just thought we would do it tonight," says President Tom Bachynski.
"We're a community far away from Humboldt that we're deeply touched by it as well, and just feel like we need to do something, we have to do something for our local community to help the healing process here as well."
Bachynski says that there will be a banner for residents to sign that will be sent to the City of Humboldt and Humboldt Broncos.
"We've got 1,000 feet of newsprint from the Free Press that we can have as many thoughts and feelings that we can possibly have," he says.
The event starts at 4:30 pm and runs until 7 pm.
"We suggested until seven o'clock, but certainly if there are people that are still coming in to sign the banner we're not going to pack up and go home."