Update: A male suspect was arrested Tuesday afternoon in Williams Lake after allegedly making threats of physical harm to individuals known to him.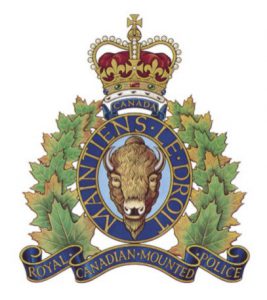 100 Mile RCMP received a report of the incident at 12:33 pm on Tuesday and immediately attended the business the victims were located at.
"For the safety of all employees the business (Country Prime Meats) closed for the day and all employees are safe," said North District RCMP Cpl. Madonna Saunderson.
Williams Lake RCMP was called to assist.
The suspect was located and arrested at approximately 3:40 pm.
"There is no threat to the public and the suspect was apprehended without incident near the shopping plaza on 3rd Avenue South, Williams Lake," said Williams Lake RCMP Insp. Jeff Pelley.
The suspect's name is not being released pending charge approval from Crown Counsel.
Police continue to investigate.
Orginal Story: Police Block Access to Country Prime Meats
100 Mile House RCMP have blocked the entrance of Country Prime Meats at Lac La Hache as they deal with an ongoing situation.
The incident reportedly occurred after 1 pm and employees have been safely evacuated.
No further details are currently available