100 Mile RCMP were dealing with something more than a single vehicle crash that was a result of traveling too fast for road conditions Monday morning.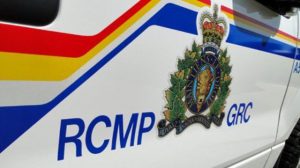 Police received the report of the crash on Highway 97 near 93 Mile House just before 9 am.
"Evidence gathered at the scene lead police to search the vehicle where they discovered a significant amount of illegal drugs," said North District RCMP Cpl. Madonna Saunderson.
Police seized what is believed to be over 740 grams of amphetamine and cocaine.
"The investigation is very early and is still continuing," says Saunderson.
"At this point, there is no further information."
The driver and passenger suffered minor injuries.