Highway 20 is currently closed in both directions 22 km west of Williams Lake due to debris on the road as the result of a mudslide.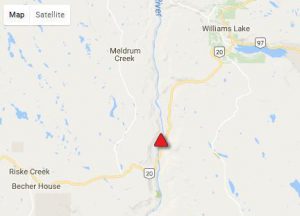 Williams Lake RCMP Staff Sgt. Del Byron says that there were no injuries and no vehicles were involved.
Estimated time of opening is at 6pm.
"Minimal debris covered the highway, and crews have worked diligently to clear the surface," said the Ministry of Transportation and Infrastructure.
"The cause of the slide is due to the spring freshet, and crews will be monitoring the site throughout the night to ensure no further incidents take place."