A shortage of wood will see the temporary suspension of production at Norbord's OSB Mill in 100 Mile House.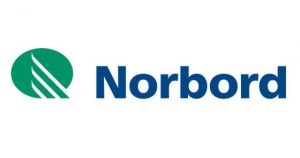 Norbord Inc. announced Thursday that it expects the suspension to commence on or about May 14, 2018, and to continue for approximately one month.
"It's not a good thing that Norbord is going to be shutting down for the month," says 100 Mile Mayor Mitch Campsall.
"We will be working hopefully together with the Cariboo Regional District, ourselves, and working with our MLA to talk to the Ministry and see what we can do to help the issues and maybe establish some timber supply. I don't know if we can get a guaranteed timber supply or not, but we will work towards that."
Norbord currently estimates that the curtailment will negatively impact its second quarter 2018 financial results by approximately $5 million US.
"The significant wildfires that the province of British Columbia experienced in the summer of 2017 seriously damaged logging areas surrounding the 100 Mile House mill," said Senior Manager of Corporate Affairs, Heather Colpitts in a release.
"Further, the severe weather conditions this winter have limited loggers' ability to access the forests during the months when the mill typically builds its annual log inventory. Combined, these extraordinary circumstances have impacted Norbord's ability to secure a sufficient wood supply to operate the mill on a continuous basis during this one-month period."
During the suspension, Norbord will continue to supply its customers with production from its other OSB mills and the 100 Mile House mill will continue to receive log deliveries during this period.
"Companies like Norbord need to establish a secure and long-term supply of fibre to ensure a reliable supply of products," said Cariboo Chilcotin MLA Donna Barnett.
"There's lots of ways we can do that like providing immediate access to timber damaged by pine beetle and wildfires that has to be harvested soon before it is no longer commercially viable."
"Jobs in my riding are depending on it."