It was a full house Friday evening at Cataline Elementary as students, parents, and community members gathered to show their love and support for 9-year-old Lucie Bertoli who continues her brave fight against leukemia.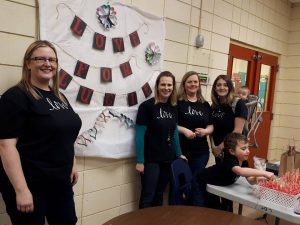 "There were 275 tickets sold and there were people begging at the end but we didn't have anymore spot for them," says Cataline teacher and one of the organizers Nicole Ulrich.
"There was a lot of compliments on the food and the night; a lot of people had a lot of fun. We raised close to $13,000 by the end of the night so I think all in all it was a success."
Students at the school had gathered earlier to make the decorations for the fundraiser that featured dinner, a silent auction, dance, and also a photo booth.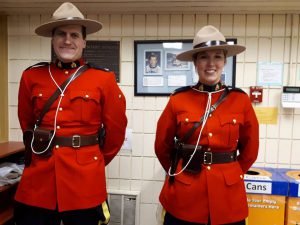 "Originally the photo booth there was a fundraiser at the school and what happened was it was  set up and we took pictures of her classmates and stuff to send to Lucie so that she could have pictures of her friends and they had  little messages like we miss you, and we love you, get well soon," says Ulrich.
"It was such a hit that the person who did it decided to offer it at the event at last night. The photo booth alone I think brought $350 in so it was amazing.
Although Lucie's family was not able to be in attendance as they currently remain in Vancouver at the BC Children's Hospital by Lucie's side they were able to send a video clip thanking the community and deliver an update on how Lucie is doing.
"One of the organizers is going to Vancouver in the next couple of weeks so some of the cheques will be given to her then," says Ulrich.
"A lot of the money was done via e-transfer. There's an account that we started for the family and a lot of the money has already started moving into that account for them."
(Editor's Note: This article has been updated as Lucie's age was incorrectly reported)