The Xeni Gwet'in First Nation has a new Chief following Wednesday's election.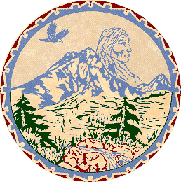 "We went through our first round of election and Jimmy Lulua won by majority vote," confirmed Band Manager Dalton Baptiste.
"So he is elected as Chief for the next 5 years."
A total of 216 votes were cast.
Lulua in his election platform said that the time is now for change and that he is always invested in their youth and community.
He replaces incumbent Chief Roger William.
A council election according to Baptiste does not happen until June.
Xeni Gwet'in (Nemiah) is located 187 km west of Williams Lake.