The public is invited to provide feedback on short, medium, and long-term options to improve the Highway 97 corridor through Quesnel.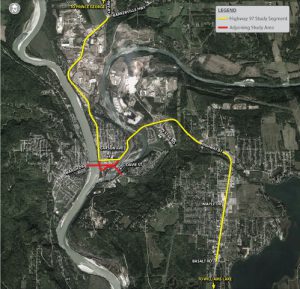 The Ministry of Transporation says that staff will be at the open house in Quesnel on February 7 to answer questions and collect input for the Quesnel Transportation Plan which is nearing completion.
Staff will also provide information on plans to reconfigure the laning on part of Front Street to increase safety and improve traffic flow through the community.
The open house will take place at the Senior's Community Centre starting from 3pm-7pm.
The Ministry notes if you are not able to attend but still want to provide feedback all open house materials will be posted on their on their website.